Travel Insurance

---

---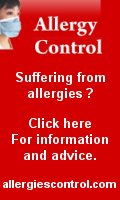 Resort Hotels Africa
Africa, the world's second-largest continent is surrounded by the Mediterranean Sea to the north, the Suez Canal and the Red Sea to the northeast, the Indian Ocean to the southeast, and the Atlantic Ocean to the west. There are 46 countries including Madagascar, and 53 including all the island groups. Africa's largest country is Sudan, and its smallest country is the Seychelles, off the east coast. The smallest nation on the continental mainland is The Gambia.
Africa boasts the world's largest combination of density and "range of freedom" of wild animals such as lions, hyenas, cheetahs, buffalo, deer, elephants, camels and giraffes ranging freely on primarily open non-private plains. It is also home to a variety of jungle creatures including snakes and primates and aquatic life such as crocodiles and amphibians.
Click here to view what countries in Africa offer travellers who are seeking adventure in the form of Game Parks, romantic vacation spots in the Seychelles, or simply just to get to know this wonderful continent, an adventure of a life time.
Resort Hotels Africa offers the very best in hotel accommodation in all major resort destinations in Africa. Whether you want 5 star luxury or 3 star comfort, there is a resort for you. Hotels names such as Banyan Tree Hotels and Resorts, Small Luxury Hotels, Sheraton Hotels and Resorts, Marriott Hotels and Resorts, Leading Hotels of the World to name just a few. Select a destination and treat yourself to a relaxing vacation in Africa.
To receive personal
hotel reservation service or advice
from one of our staff members
click here.
Our Staff will find you the best rates and benefits and if required will provide you with an alternative hotel quote.
Click here for Worldwide Resort Hotel Listings

---